Magento E-Commerce Management
Magento
Development & Launch
With our extensive experience in building and launching Magento based E-Commerce stores, our team is ideally placed to help you in your E-Commerce venture. We will guide you through every step in the process to help you succeed.
Planning Your Store
Find Right Business Process
B2C, B2B, O2O and Multi-vendor
Industry Domain
Find the right design and process suited for your industry domain.
Geographical Coverage
Intra-city, Country, Global.
Growth Strategy
Aggressive, organic, online & offline – understanding your growth plan will help you put your investment in right places.
Developing The Portal
Branding
Decide on a catchy name and plan branding based on your target audience.
Site Design
Choosing the right design and user experience is important and it depends on your industry, catalog size, marketing strategy and your audience. Site design should also be functional across all potential devices your visitors might use.
Technical Development
Each e-commerce portal is unique and might need significant customization depending on your unique business model.
Launching The Store
Hosting Platform
Hosting platform for your Magento store should be carefully chosen considering the cost, audience location, and growth strategy.
Marketing Plan
A store is only as good as its sales. Attract the right customers by using right channels for your product range.
Device Strategy
Your faithful customers will appreciate having a handy mobile app to browser your catalogue anytime anywhere.
Magento Application
Management
Managing your Magento E-Commerce store can be a breeze with the help of right partner.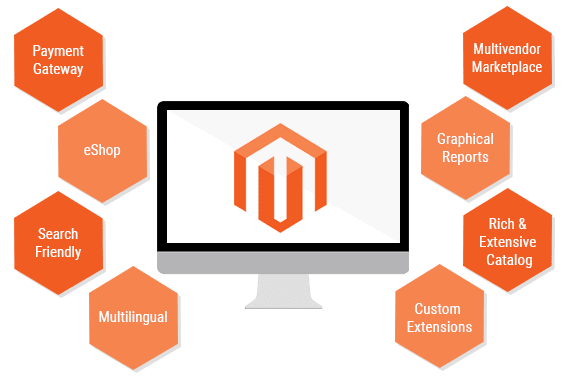 While Magento gives you the most versatile platform for quickly launching your E-Commerce store with all the bells and whistles you can imagine, it can also grow to be a cumbersome platform to manage if you are not careful.
But if you have the right partner who understands the technology and can help you with all the nitty gritties and surprises, you can rest easy and concentrate on servicing your customers instead of technical details.
With Synamen's long experience in building and supporting the most complex and challenging Magento portals, managing an E-Commerce platform is no longer a strenuous job. Leave your technical problems to use, and trust us to deliver the right solution for your needs in the most cost effective way.
We have earned a very high level of trust with our customer base due to our loyalty, transparency in our relationship along with our high technical mastery in Magento.
Magento System
Audit & Optimization
With our team's extensive experience in securing and tuning Magento systems, running a Magento landscape is no longer a challenge. We also optimize your store to improve the page load speed and thus improving your customer experience
Review system security and best practices

Propose/implement changes to improve system security

Review and propose changes to server management plan

System Landscape Review

Server capacity optimization

Page load performance optimization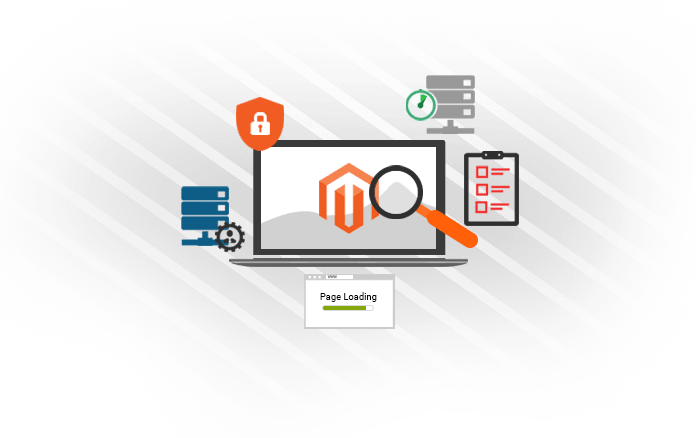 Magento
Server Landscape
Depending on your unique needs, your Magento server landscape might contain a single server, or a variety of different types of systems like application servers, database servers, file servers, load balancer, in-memory cache, CDN amonth others. We can help you choose the optimal landscape based on your budget and growth plan, and help you managing it cost effectively.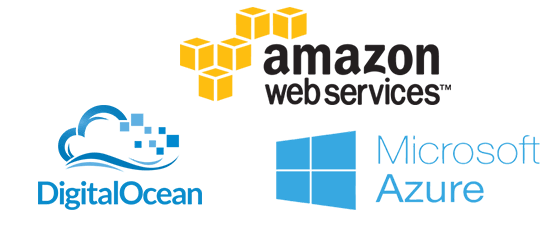 Hosting For Magento
Choose the ideal hosting provider based on specific requirements of the E-Commerce store

Plan highly scalable landscapes to meet customer's growth targets

Optimize infrastructure costs by utilizing the right services for the needs
Server Management
Security patch updates for the server software (OS, web server, and other software)

Regular backup for database and application data

Monitoring & Tuning, system performance management

Ad hoc server and application migrations, maintenance planning with minimal interruption
Magento
Mobile App

Development

Splurgify - The Leading Mobile App Extension for Magento 1.x and Magento 2.x. It is the easy, fast and smart tool for online merchants to create apps and mobile websites. Make your shop accessible to those 80% customers who use their smart phones for shopping. Splurgify simplifies eCommerce Mobile App Development and it is a full featured Magento Mobile App Builder.
Magento
Extensions
Transform your Magento e-store experience for your customers as well as you from excellent to top-notch, with our clearly structured Magento Marketplace approved extensions.
Link to purchase our extensions - https://www.magewala.com/
FAQ
Is Magento the right E-Commerce platform for my needs?

Magento is the most versatile open source E-Commerce platform available in the market today. It can easily handle very complex business scenarios and very large catalogue easily. So it is ideal for majority of the E-Commerce projects. However if you are looking for a small store with very limited stock, or if your business process is highly complex you might need a different solution. Our solution experts will discuss with you and analyse your needs and guide to choose the right solution.
Will I be able to expand my website as my business grows?

Yes Absolutely, We use scalable architecture and provide a content management system (CMS) that is fully automated and integrated into the structure of your website. Our Scalable features makes it simple to create new pages, delete old information and add or remove items from your product catalog.
Will my E-Commerce website work on mobile devices?

With the rapid growth of mobile Web sales, smart online retailers must provide an optimal customer experience across multiple platforms. With the help of our responsive design, we adapt images on your site for viewing on mobile environments without compromising the user experience.
How can I secure my website?

Securing your website is more than adding a SSL certificate. You should follow the hosting best practices to ensure all loopholes are covered, and your server software and application code is routinely patched with the latest security updates. Having an experienced service provider to take care of these for will assure you that your server is safe from vile elements.
I have a unique business need. Will Magento support it?

While Magento covers most standard business scenarios involving E-Commerce as well many exotic business processes, if you truly have a unique requirement, our solution expert can guide you to do a cost benefit analysis of implementing Magento vs building a custom solution.
How frequently should I update my website?

It depends upon your business type. If you run a small-scale business, with a select and tiny catalogue, then you may not need to update your site and catalogue regularly. However, if you have a generic E-Commerce website, regular up-gradation is a necessary for your business.
How can I track and analyse the transactions?

Magento comes with a good number of reports covering all standard business scenarios. In addition Synamen can provide additional set of reports to cover your business needs. We also help you integrate your store with Google or Facebook Analytics platforms which provide out-of-the-box conversion tracking and channel analysis, and help you in making the right marketing decisions to maximise profitability.
Do you have a mass emailing/newsletter module?

Yes. The back-end tools include an email/newsletter module so you can keep in touch with your clients and connect with new ones.
How will you help us for Online Marketing?

We are specialized in E-Commerce Digital Marketing Solution that will help you to improve your sales.
Will it work with X payment gateway?

As Magento is the top E-Commerce platform most payment gateways support the platform. If your payment gateway vendor doesn't support the platform, or if you have an innovative payment option, we can provide integration for you through custom development in a cost effective manner.
Why
Synamen

?

At Synamen we believe that success of our customers leads to our own success. Our team will always keep your business success in mind when providing the solution for your needs. We don't believe in selling unwanted services to our customers that do not help them in growing their business.

Our customers put their trust in us to ensure a smooth technical service to enable them in running their business efficiently.
STRATEGY
We can help you choose the right technology and marketing strategy for your needs.
INNOVATION
Creative solutions based on unique needs and opportunities in your business domain.
TIME & QUALITY
Our extensive E-Commerce experience helps you build and launch your store quickly and easily, using our process accelerators.
TRUSTED
We have earned trust through full transparency and high value we place on the safety and security of our customer's business.
Clients Trust
Us